Entratek has already successfully implemented many charging infrastructure projects together with customers and partners.
The positive experiences of our customers with the Entratek charging stations and the charging solutions strengthen the partnership. We respond individually to the requirements of the customer project and tailor the charging infrastructure concept accordingly. Thanks to our concepts, the charging systems can be integrated into the network even with a limited connected load.
We would be happy to implement your charging system project with you and create an individual concept for your location.
Would you like to find out more?
We are glad to be here for you. Just send us a message or give us a call.
Housing and parking space
Wallbox installation in a home ownership association for 5 apartments in Berlin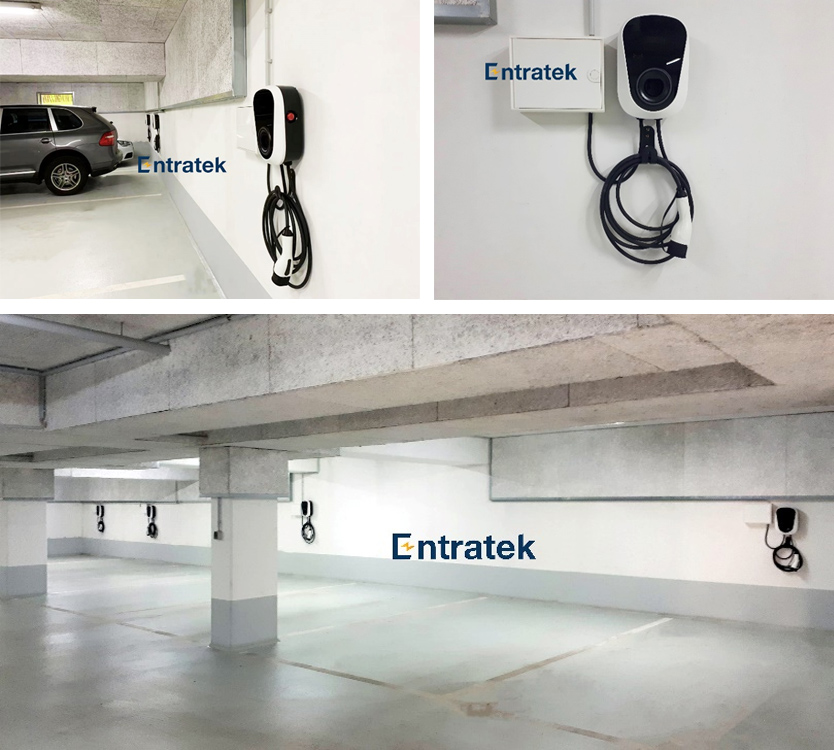 We delivered five Entratek Wallboxes Power Dot Pro 11 kW to 5 apartments in Berlin.
The customer decided for the intelligent Power Dot Pro wallbox because they lay great importance on load management and app control.
To be intelligent means - in the case of a charging station - to be able to communicate with other systems. This enables the integration of smart functions. This includes, for example, controlling the charging power and time period, managing the RFID access and recording consumption data from the charging processes. Also important: load management that automatically regulates the energy distribution. This is especially important when several charging stations are installed and many electric cars are charging at the same time.
Thanks to its intelligent control, the 11kW version of the Entratek Wallbox Power Dot Pro also meets the requirements of the KfW 440 program for receiving the federal subsidy of EUR 900 per charging point.
Industry, trade and services
Fast charging station for semi-public charging in Berlin

PaechElektro is one of the leading electrical companies in Berlin. In order to charge in-house electric vehicles, a fast charging station is required that has both a CCS and a CHAdeMO charging connection.
The Entratek Power Bay fast charging station has been in operation since the beginning of the year and has been reliably supplying the commercial fleet with electricity ever since.
Interesting to know: when the charging station is not in use, it is available for external guests. Guest users can look forward to fast charging up to a maximum of 60 kW charging power, and they can easily settle accounts using ad-hoc access.
DC wallbox for fast charging of commercial fleets in Cologne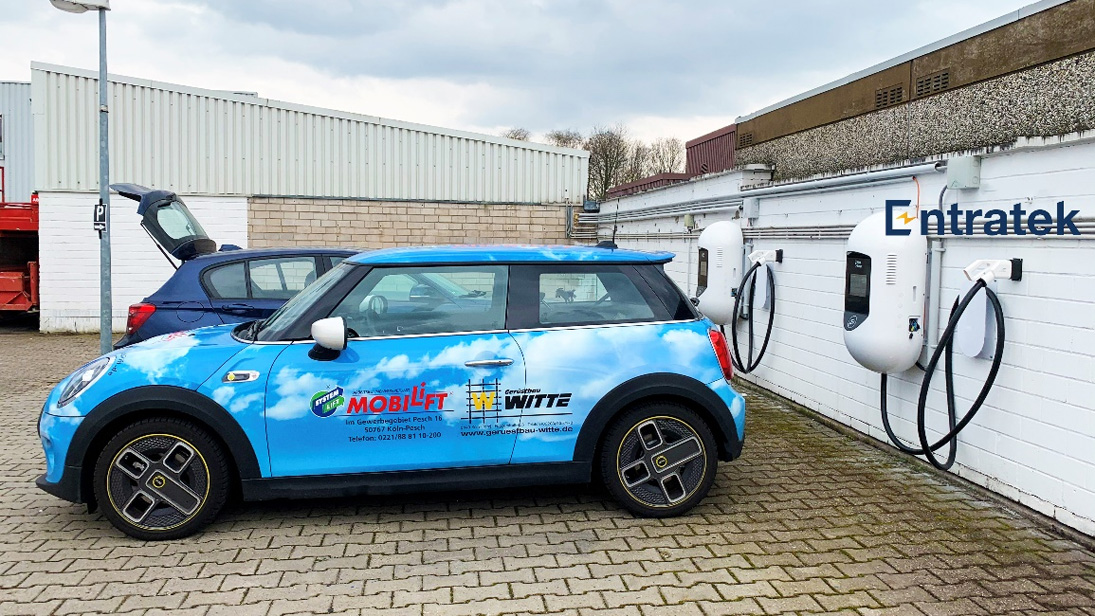 The company Mobilift is looking for a fast charging solution to quickly charge the company's fleet - and has found it with the DC Wallbox Power Capsule. Four Entratek DC wallboxes are responsible for four electric vehicles with electricity.
The DC charging station charges up to 30 kW and ensures that it is properly recharged even during a lunch break. In addition to the modern, innovative design, the DC wallbox scores above all with its intuitive handling with a large touchscreen and intelligent control via an OCPP backend.
Fast charging for taxi driver from Bad Rodach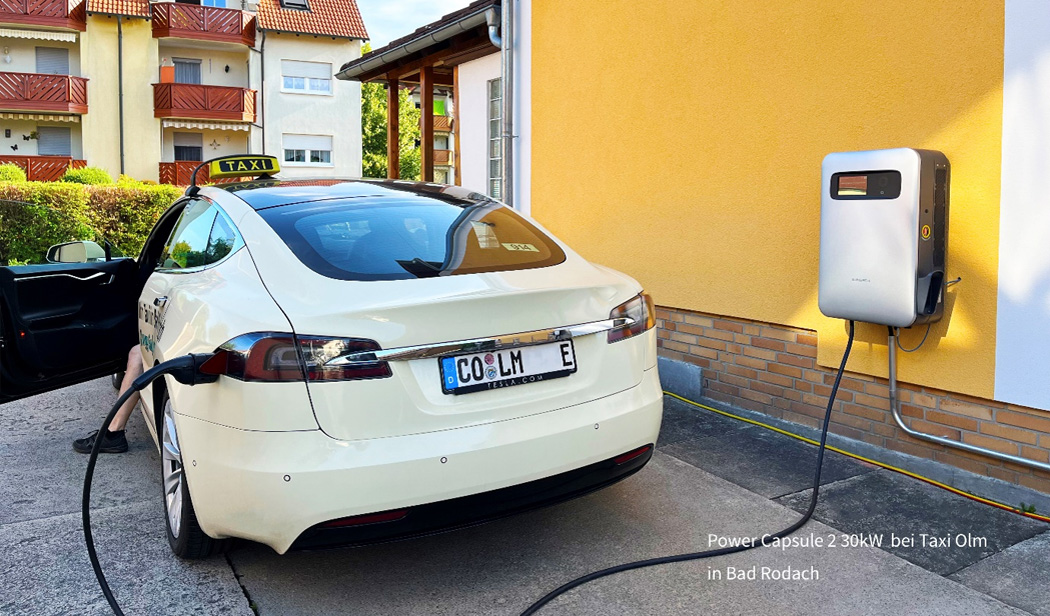 The taxi company Taxi Olm from Bad Rodach was looking for a fast DC charger. They wanted to charge their electric taxi fleet as quickly as possible during breaks. The taxi fleet consisted of a Tesla Model S, an EQV from Mercedes and an eVito. All three vehicles are fully electric.
In the end, the taxi company chose the new Power Capsule 2 DC charging station because of its high efficiency, high compatibility with vehicles and backends, and high reliability. Wall mounting and setting up the charger took only 30 minutes. Now the taxi fleet benefits from fast and reliable charging. The electric cars are charged in time to go back into service.