E-bus charger
The central charging container concept is ideal for applications which require several charging points but have little space. The charging container is therefore very often a space-saving solution for charging e-buses in a depot. Various European depot operators, including those in Scandinavia, have been using the charging containers for years.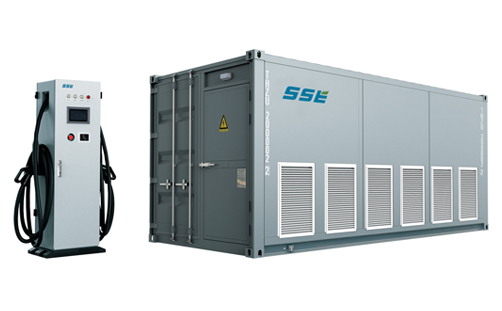 Convenient installation, high savings in infrastructure costs, particularly suitable for central projects for the construction of charging infrastructure
The outer casing is a standard 20 foot container that is easy to transport and set up. The charging station operator only needs to prepare the foundation for the installation and the external three-phase 400 V AC input line. Multiple external charging points in the form of satellites can be designed according to the customer requirements. These satellites are small and much easier to install than conventional charging stations.
Long product lifespan and simple maintenance
The power modules are installed centrally in the charging container, enabling simple maintenance and after-sales service. The dust-tight design of the cooling system is advanced and can therefore extend the service life of the system by at least 10% compared to the conventional charging stations.
The charging container has the same size as a 20-foot standard container
Charging container:6058 x 2438 x 2591 mm (L x W x H)
Charging Terminal:680 x 500 x 1600 mm (L x W x H)

Send request

Specifications
Reference projects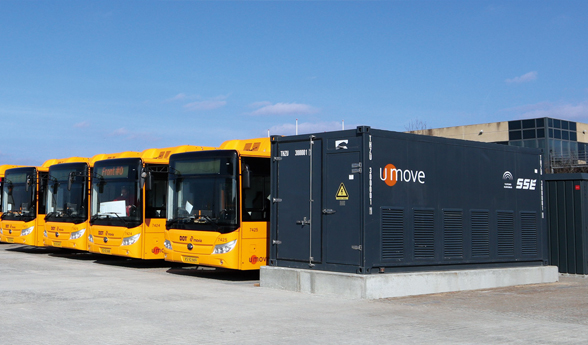 bus charging station in Roskilde, DK
Application of 750kW charging container in local project in Reykjavik, Iceland